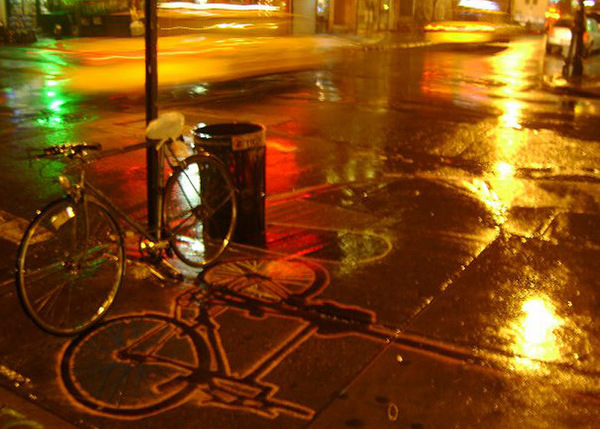 Three questions for Ellis Gallagher, whose first solo show opens today at Collective Hardware:
ArtCat: Could you speak briefly about your work in relationship with everyday life?
Eliis Gallagher: My work is directly related to everyday life, the content and subject matter of my work are all items/objects we deal with on a daily basis.
I am simply putting works out there on the streets for people to enjoy publicly and also photographing my works to make prints - so people can enjoy them privately.
AC: Is there a logic to how you choose your objects? Do they present themselves in such and such a way?
EG: Sometimes there is a rhyme and reason behind which objects I work with, other times I like to randomly choose objects, in random geographical locations. It really depends on what is catching my eye at the moment; light source comes into play, as does color, dry/wet streets, chalk brand and location.
AC: Can you talk a little about the relationship between the objects themselves, your chalk renderings of them, and the images of said renderings?
EG: It is all related. The objects are already there and have always been there. I am enhancing these objects with chalk. The shadows of these objects. In situ, it is sculpture/installation. Be it public or private. Photographed. Prints can be made from the photographs, so it becomes a different medium.